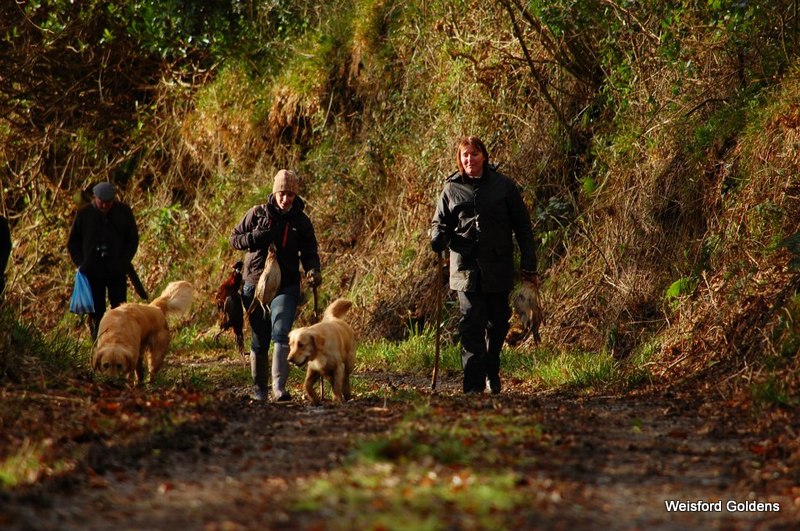 Photo Curtsey of Mrs Mary Murray.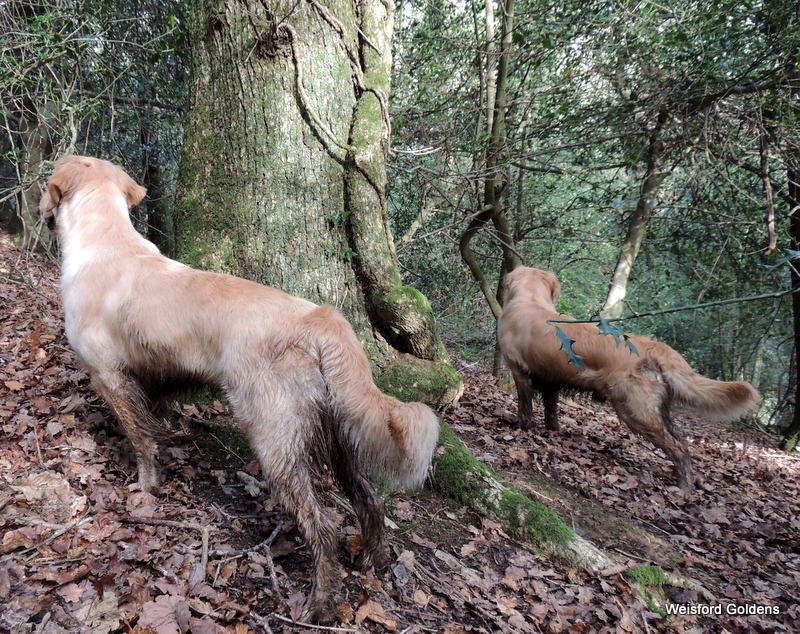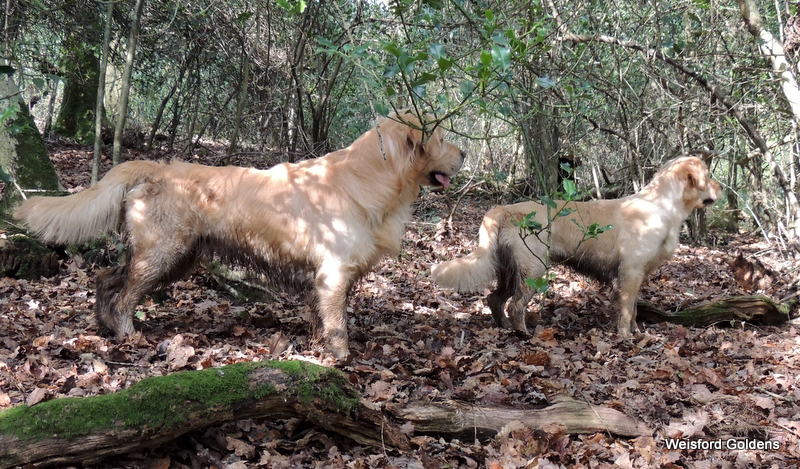 Waiting on a drive in Shelton
Here at Weisford my dogs have the opportunity during the Shooting Season to Pick Up with me on a Driven Shoot. We are fortunate to be part of the Shelton Picking Up Team and we pick up from the 1st of November until the end of January.
In 2010, Reggie and I achieved my first Working Certificate with the dogs and have qualified many more since then.
The dogs absolutely love it and we look forward to the shooting season each year.