SH CH and Int SH CH Weisford Charlies Chocolate Factory CJW09
"2 X Group 1 and Group 3 Winner"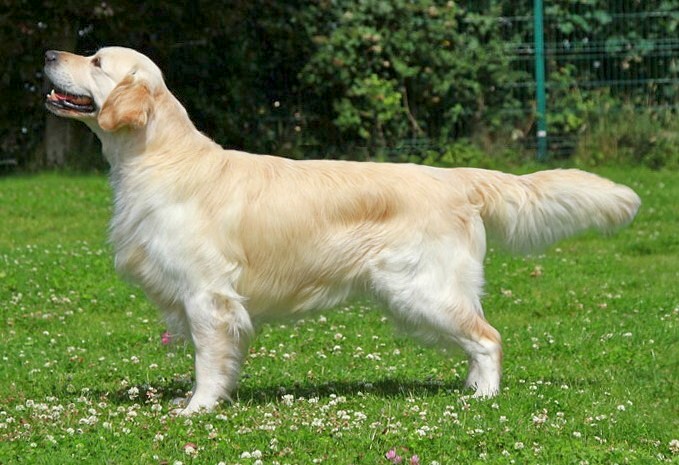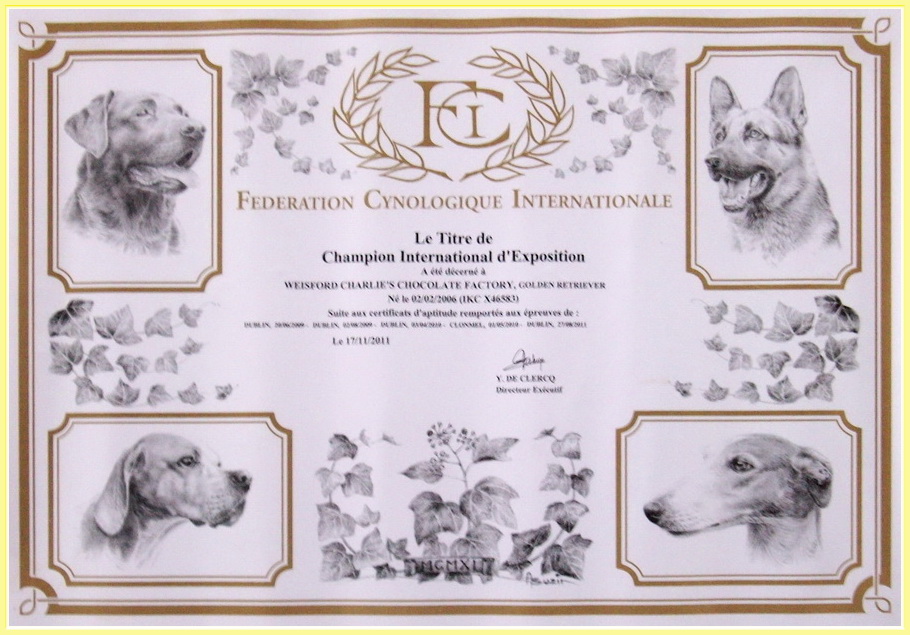 This is Charlie's International Champion Certificate
entitling him to have the prefix Int Ch in his title!

SH CH and INT Ch Weisford Charlies Chocolate Factory
Sire:
Purbarn Gales N Golden Rain JW Sh CM
Dam: Riverdance Spring Azalea at Weisford

DOB: 02/02/06
Hip Score 9:8 Eyes Clear

Charlie is our lovable fool, and my constant companion. He enjoys life to the full and lives to play. He is a very happy and confident boy and is happy to be in a show ring, running on the beach, playing in the forest or just relaxing at your feet, he just takes it all in his stride. He especially enjoys his days out at shows and has to his credit 18 Green Stars, 11 Reserve Green Stars and 5 CACIB. He has 2 X Group 1 wins and a Group 3 placing. He is a proven sire and is at stud to approved bitches.
http://youtu.be/_H36fHSzJac
Pedigree of

"SH Ch, INT Ch Weisford Charlies Chocolate Factory"

Parents

GrandParents

GreatGrandParents

SIRE


Purbarn Gales N Golden Rain JW Sh CM

Hips 3:7


2 CCs


GB CH Purbarn Xtra Thunderstorm

Lorinford Thunderstorm of Purbarn

Cinmarsh Creates Havoc at Purbarn

Gillbryan Water Bailiff JW

Purbarn Another Confusion S.G.W.C

DAM

Riverdance Spring Azalea at Weisford

Riverdance String Quintet

Shinehill Party Politics at Riverdance

Kidston Weeping Willow at Riverdance